The Shift for Organizations
Working with our male allies in the industry and community to change the culture where women work. This includes employers, contractors, unions, and training providers.
SHIFTING THE CULTURE FOR ORGANIZATIONS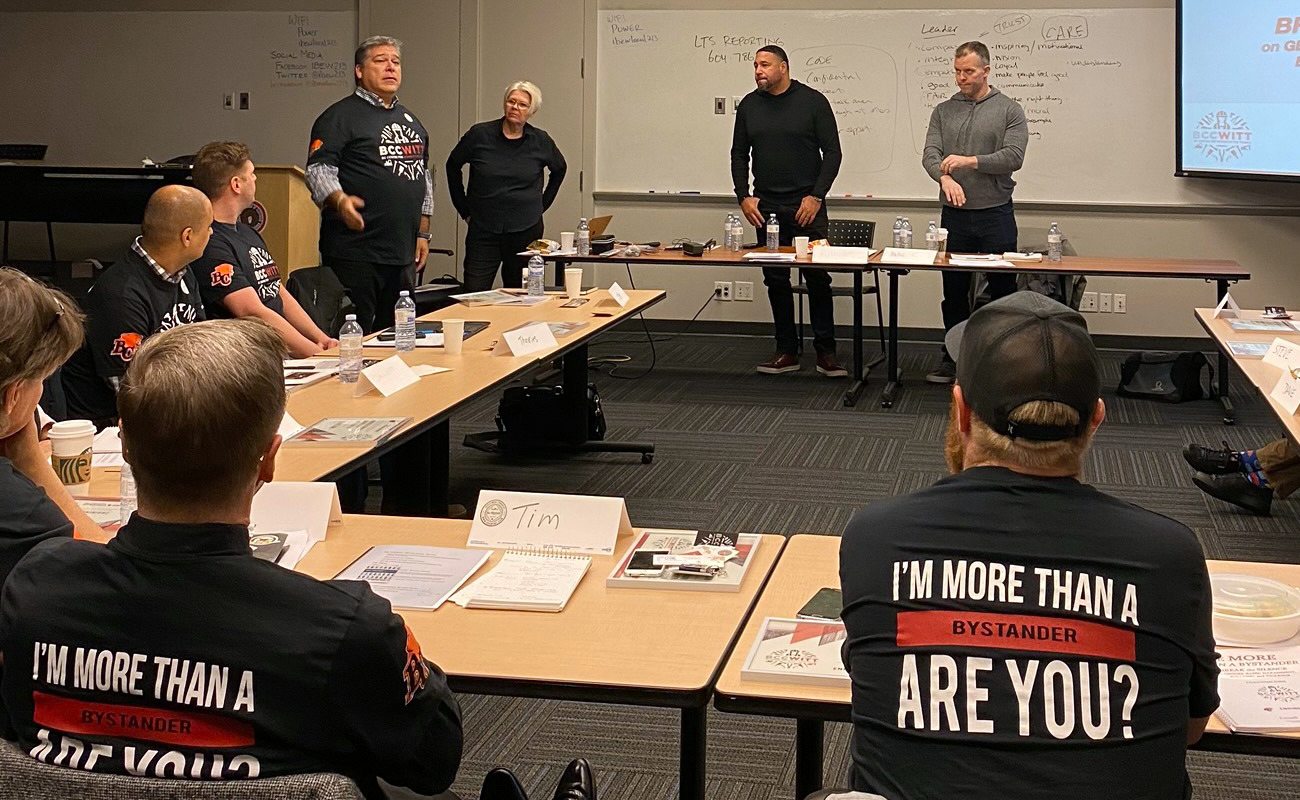 Women represent an average of four per cent of the skilled construction trades, and it's been that way for decades. Increasing the proportion  of women and other underrepresented groups in construction requires a cultural change, and it starts with all of us. Let's move the dial and create just workplaces for all!
What is a Just Workplace? A Just Workplace is one that is intentionally gender inclusive, gender neutral and gender sensitive. The employer who manages the site and the employees who work there are culturally competent and go out of their way to support underrepresented groups and help them be successful. Diversity, equity and inclusion are achieved and nurtured.
I want a Just Workplace! What can I do? The BC Centre for Women in the Trades offers Just Workplace training that will help you learn to identify and eliminate the barriers that exist for women and many other underrepresented groups in the skilled construction trades. Email info@bccwitt.ca for more information.
Tradeswomen Network
Creating a network of supportive peers is essential to increase the retention & advancemen of women in trades.
Career Development
We provide supports, funding, training and employment matching in the skilled trades industry for eligible women.
The shift for MEN
Working with our male allies in the industry and community to create a welcoming, healthy and safe culture in the skilled trades.