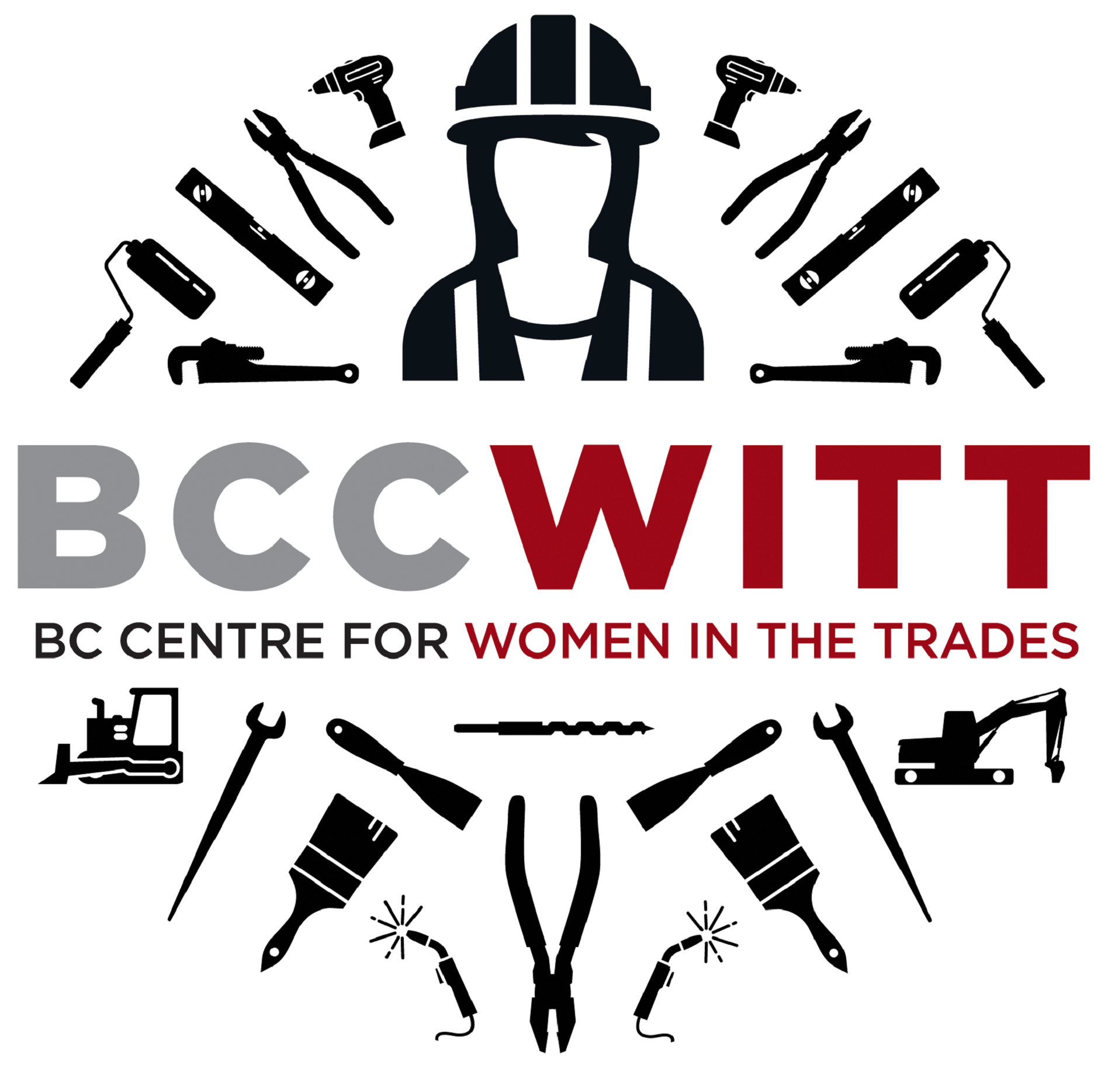 The BC Centre for Women in the Trades (BCCWITT) is working to create a diverse, equitable and inclusive skilled trades industry, where all feel welcome, healthy, respected and safe.
We are a partnership led by women from the trades, along with industry and labour representatives, committed to increasing the proportion of women entering and finding success in the skilled trades.
Women represent an average of four per cent of the underrepresented skilled trades in BC, and that number has barely moved in decades. Isolation, discrimination and poor workplace culture have long been barriers for women entering—and staying in—these great careers.
With the current skilled trades labour shortage, significantly increasing the number of women and other underrepresented groups in trades careers is crucial to bridging the gap.
The BC Centre for Women in the Trades provides connection, funding, resources and supports for tradeswomen across the province. BCCWITT also offers programs, tools and resources to individuals and organizations that support the attraction, retention and advancement of women in skilled trades careers. In addition, BCCWITT is part of broader equity and inclusion initiatives supporting other underrepresented groups in construction, maintenance, and industrial trades.
What people have to say about BCCWITT
"Through BCCWITT's More Than a Bystander Training , my eyes were opened to the responsibility men have in our society and workplaces to prevent gender-based bullying, harassment and violence." 
–  Laird Cronk, President, BC Federation of Labour
"BCCWITT not only helps to remove barriers and gain the supports necessary to ensure a viable career in the trades, but brings women together to help build a lasting network of both mentors and friends." 
– Ashley Duncan, Vice President, BC Insulators
"If you are woman in the trades or want to get into the trades BCCWITT is there to support you to have a long and successful career by working with industry to foster a culture of respect and equal opportunity." – David Keane, President, Woodfibre LNG Ltd.