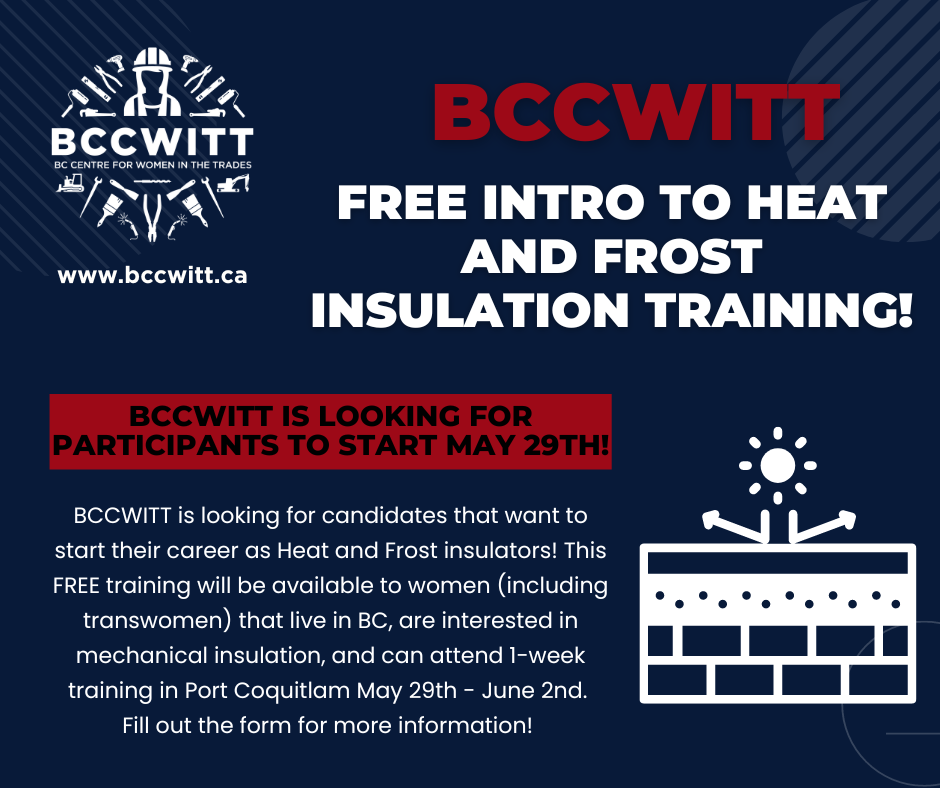 BCCWITT is recruiting for another FULLY FUNDED introductory trades training cohort! This time, we have partnered with BC Insulators 118 to offer a week long essential training cohort from May 29th – June 2nd at the Insulator's training facility in Port Coquitlam.
Insulators are experts at handling, installing and removing insulation and other materials. They are precise and careful, as they work efficiently and safely to help protect and improve our buildings.

As an Insulator, you'll work with various types of insulating material. This will include reading and interpreting drawings, cutting and preparing the material, and installing it in a range of settings.

Find out more about the trade on the SkilledTradesBC Website, here. 
This program is for women (including transwomen) that are precariously employed. If you are unsure if you qualify, please fill out the inquiry form to be contacted for more information.