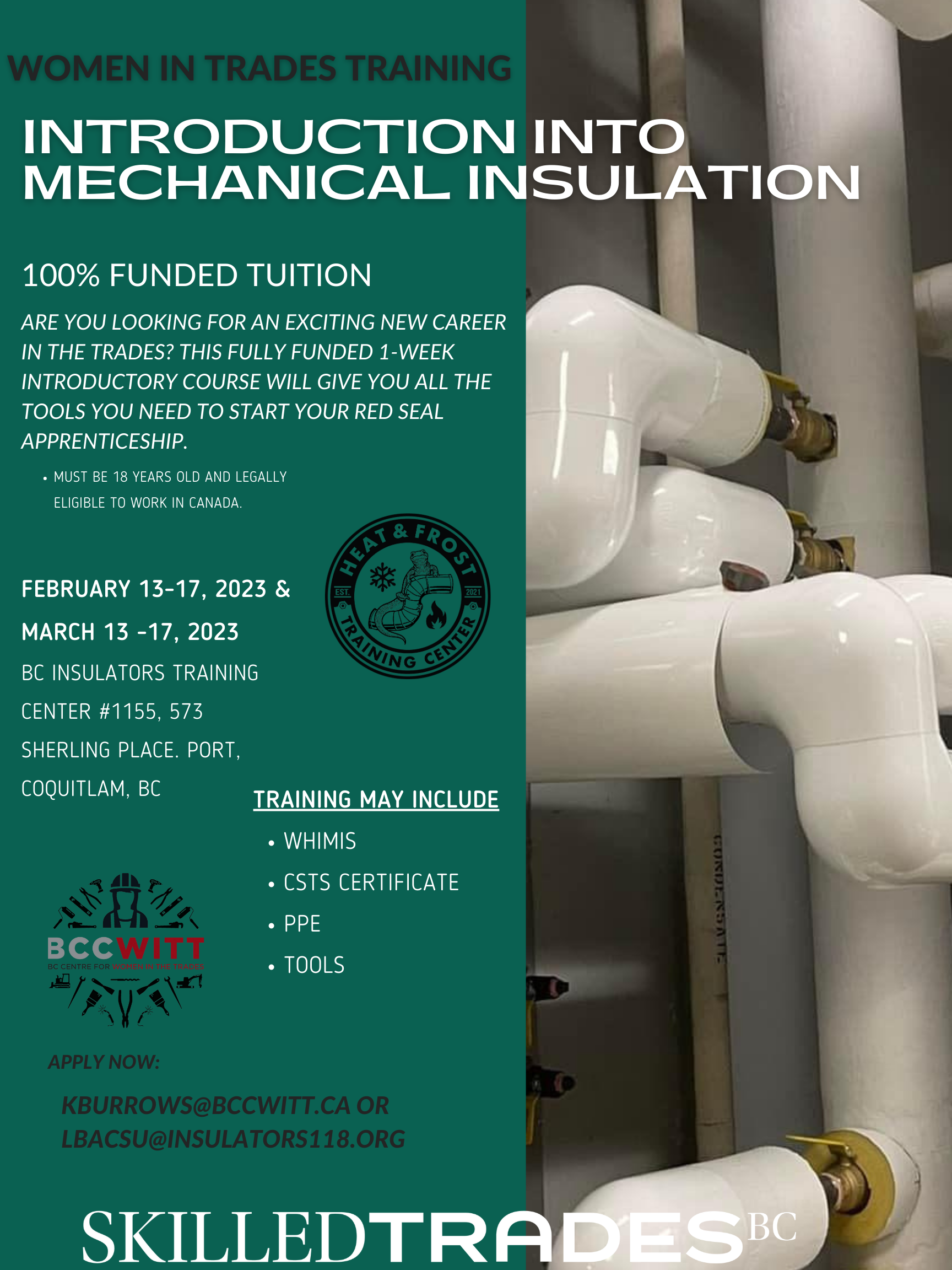 BC Centre for Women in the Trades (BCCWITT) and BC Insulators 118 are recruiting for two 1-week fully funded Introduction to Mechanical Insulation courses. February 13th – 17th, and March 13th – 17th, 2023. Upon completion of this course, participants will receive a certificate of completion and qualified individuals will be dispatched to work.
Mechanical Insulation is a green trade with a direct impact on conserving energy and reducing green house gas emissions. Learn more about insulation, firestopping, various tools, and different types of insulation during this 5-day course. With hands on shop training alongside classroom learning, participants will learn more about why they want to start their Mechanical Insulation apprenticeship. Course may include WHIMIS, CSTS Certificate, PPE & Tools
This course is for women seeking a direct entry into a Red Seal apprenticeship.We are actively looking for candidates who:
– Are looking to complete their 4-year apprenticeship,
– Are a resident of British Columbia,
– Are 18 years of age and legally eligible to work in Canada,
– Have completed Grade 10 or equivalent including English 10, Math 10 and Science 10.
– Are available to attend all 5 days of their cohort
Please email kburrows@bccwitt.ca for more information.