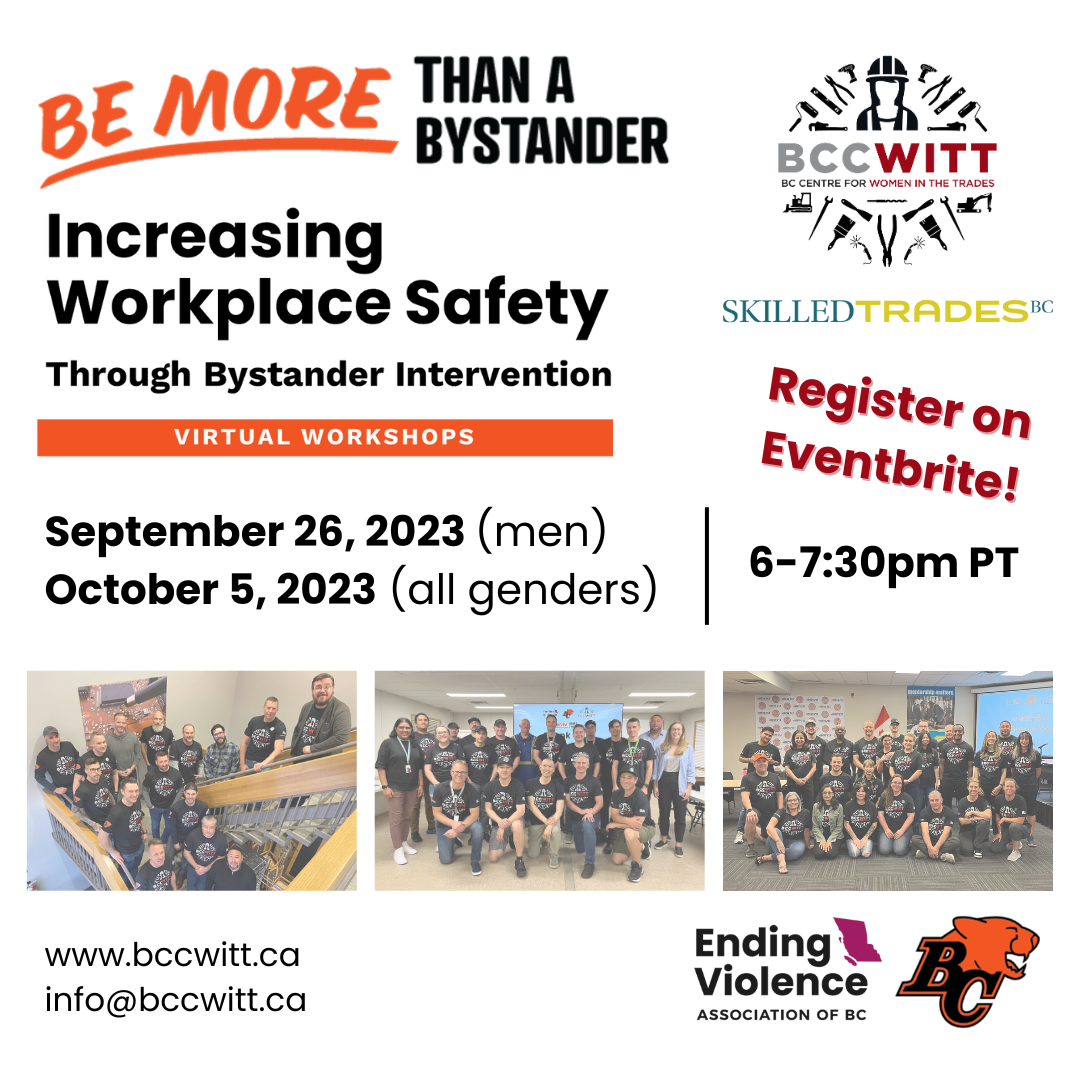 BC Centre for Women in the Trades and SkilledTradesBC are co-hosting two virtual 90-minute workshops this Fall:
Session for men: Tuesday, September 26 from 6-7:30pm PT
Session for all genders (including men, women, trans, non-binary, and gender non-conforming people): Thursday, October 5 from 6-7:30pm PT
Be More Than A Bystander is a training and educational program to support organizational and cultural shifts towards more inclusive, safer and respectful workplaces.
The 90-minute workshops equip participants with practical tools and strategies to prevent, and intervene in gender-based and other forms of bullying, harassment and violence in workplaces in the skilled trades industry.
The learning outcomes of this workshop are:
Understand contexts of bullying, harassment and violence;
Learn different intervention tools; and
Build skills through engaging in workplace scenarios.
These workshops are targeted to workers or employers of small skilled trades companies in B.C. AND for existing BCCWITT program participants. Limited spaces are available at a fee for participants outside of the eligibility.
Register through Eventbrite:
To learn more about Be More Than A Bystander, contact us at info@bccwitt.ca or visit www.bccwitt.ca/whatwedo/bystander.