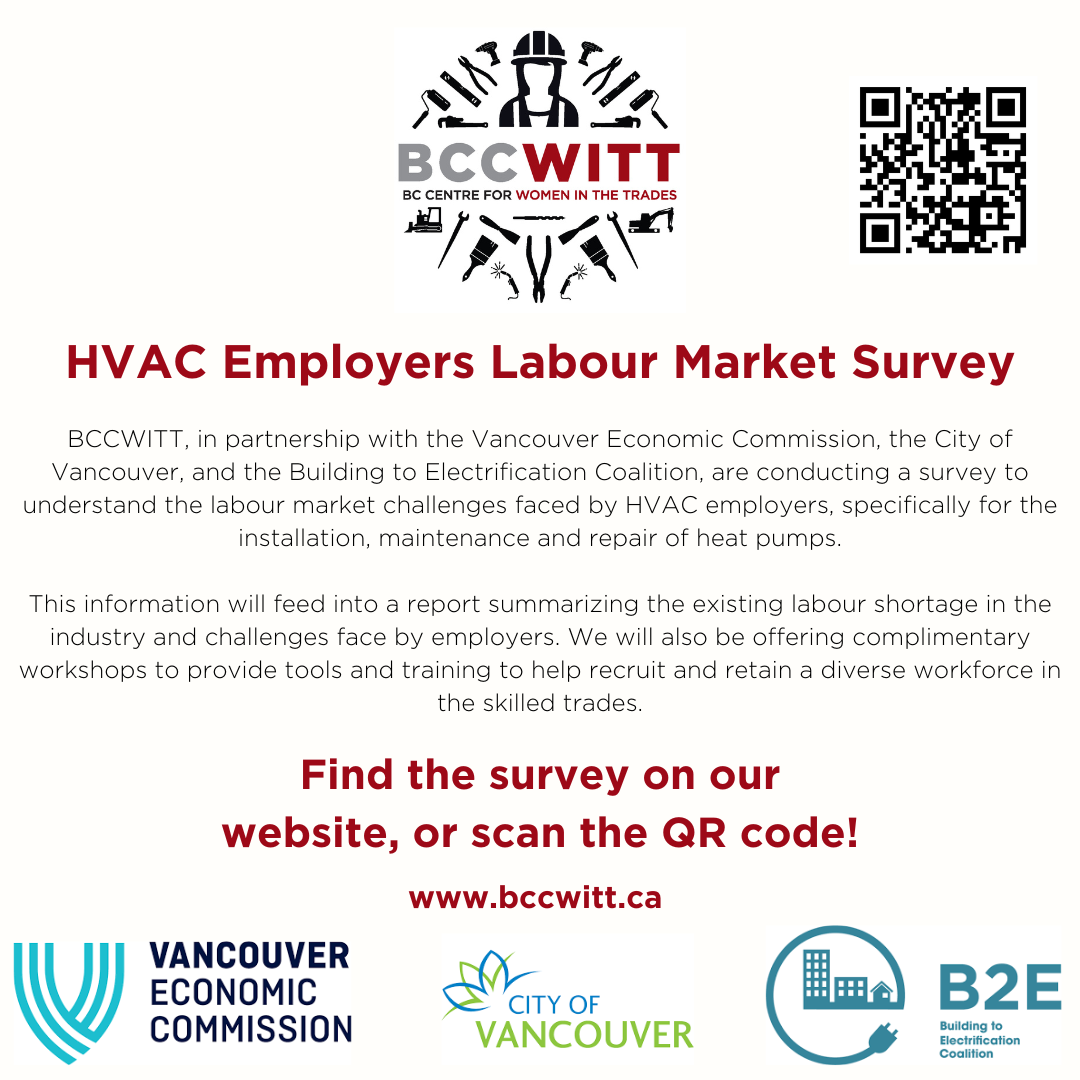 HVAC Employers Labour Market Survey is live!
BCCWITT, in partnership with the Vancouver Economic Commission, the City of Vancouver, and the Building to Electrification Coalition, are conducting a survey to understand the labour market challenges faced by HVAC employers, specifically for the installation, maintenance and repair of heat pumps.
This information will feed into a report summarizing the existing labour shortage in the industry and challenges face by employers. We will also be offering complimentary workshops to provide tools and training to help recruit and retain a diverse workforce in the skilled trades.