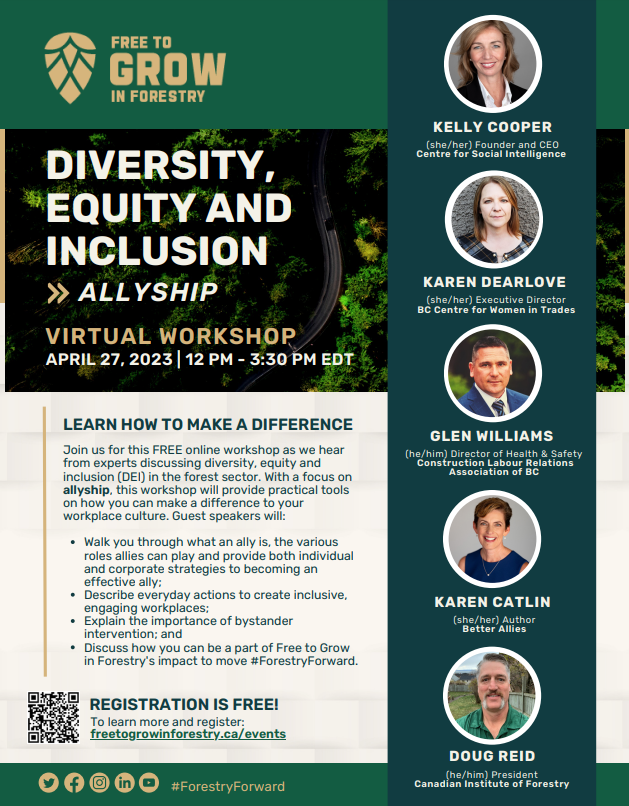 Free to Grow in Forestry Initiative is hosting a FREE educational virtual workshop on Diversity, Equity and Inclusion – Allyship! 
BCCWITT Executive Director Karen Dearlove and Be More Than A Bystander champion Glen Williams will speak together on the impacts of the Be More Than A Bystander Program and the importance of bystander intervention in allyship. 
Join the event on on Thursday, April 27, 2023 from 9:00am to 12:30pm PT. Learn how to make a difference!